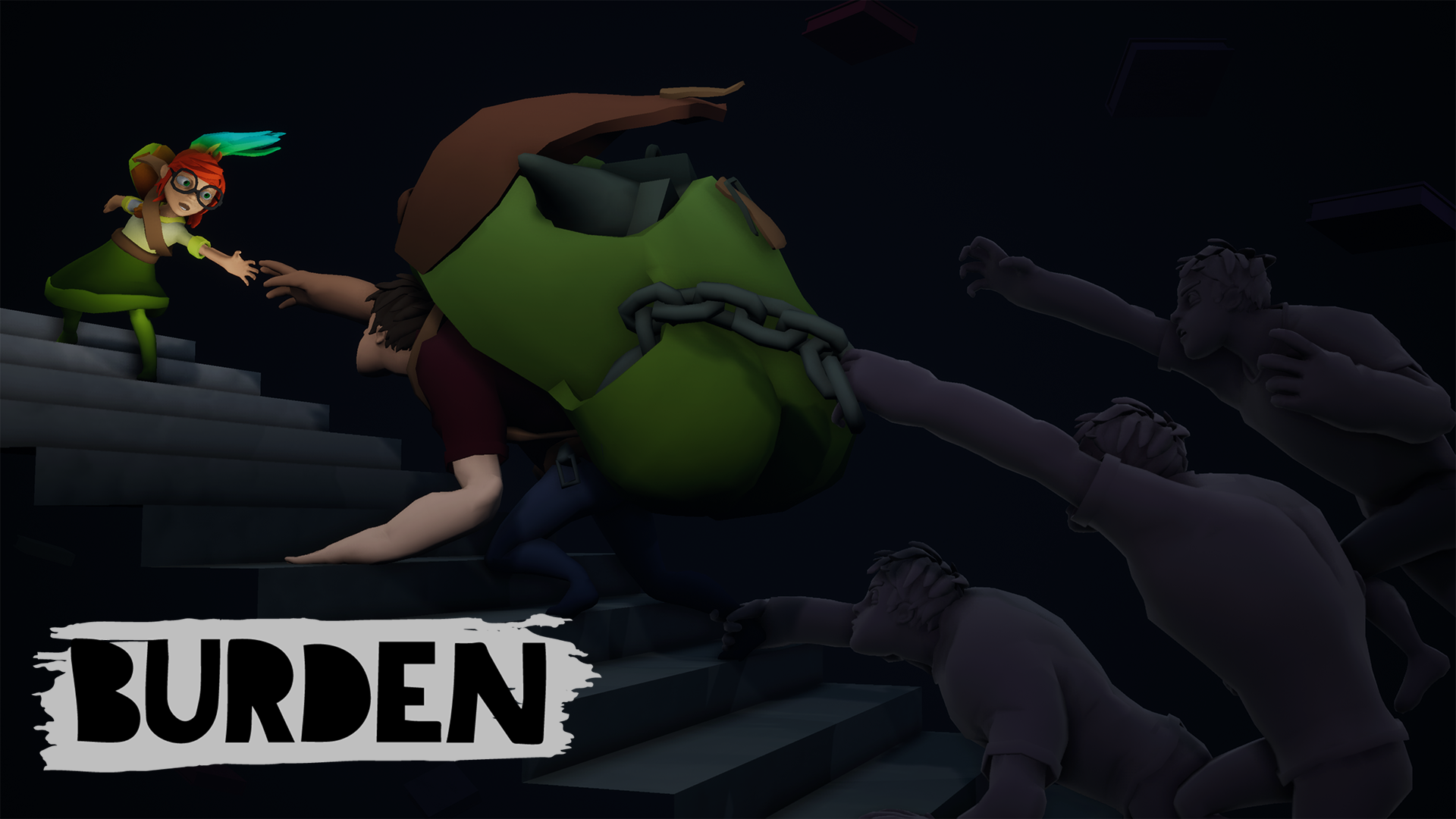 Burden
A downloadable game for Windows
Install instructions
Thank you for trying Burden.
The goal of the game is to go from point A to point B.
____
"DISCLAIMER" You have to kill ennemy AI to be able to kill their spawner, this is the part we didn't get right and many people didn't understand that. It's our fault.

You kill thing in this game with a kind of 1,2 combo; the Caregiver (Player 2) must first weaken the ennemi then the Depressive (player 1) kill them.

Also, the tips during loading screen are in french
____
Controls
- Gamepad : Left stick and any face button (A,B,X,Y)

- Mouse and Keyboard: WASD and left mouse button
____
This game can run on local network and online with steam (your using the spacewar method).
However, it's better to play with steam since our test on local network had sometimes problems when loading the next level. (You can use the cheats when connecting between players to deal with this issue.)
____
"Cheats"
If you want to reset or change the level youe in the player 1 can press on 1, 2 or 3 to go directly to that level.
the player 1 can also display de difficulty with 4 and change the difficulty with the - and + on the numpad. lastly you can kill all the ennemis with K.